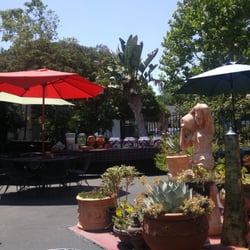 Las Cazuelas Restaurant has served the greater Silicon Valley community for over 40 years. We are Grace and Jimmy Armas who, as your hosts, bring delicious, authentic cooking to San Jose's historic Rose Garden District.

At Las Cazuelas you can relax with family, friends or coworkers on our spacious outdoor, dog-friendly patio which is perfect for any celebration. Host your next event here with us, we throw the best parties! We also cater! Contact us today!

Our style of cuisine is known as, "la cocina tapatía". This refers to the large, dazzlingly dark eyes that are readily associated with tapatía women, or those beauties from the central state of Jalisco. "Las Cazuelas" derives from the word "cazuela" which refers to a deep clay pot and evokes memories of slow cooked foods that impart the most robust flavors. In fact, Jalisco is the root of "Jalapeño" that familiar and flavorful chile pepper which is the key ingredient of our restaurant's famous homemade salsa fresca.